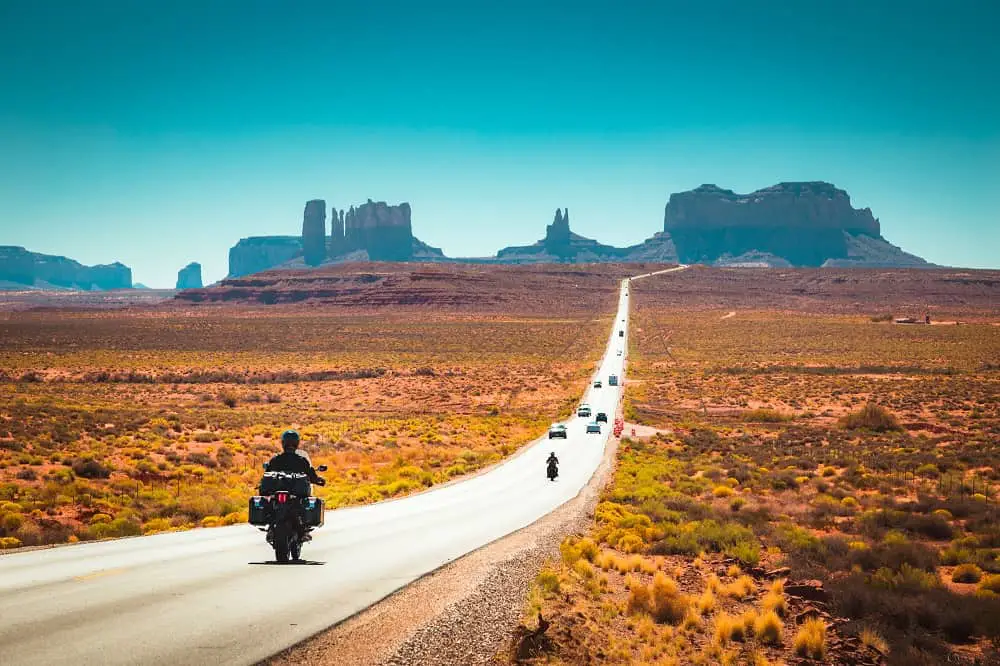 Many riders will use their bike to commute to and from work, or for a fun, casual ride around town. But there are those times in every rider's life that they want to take their bike and hit the open road. A cross country ride can provide the type of cathartic, relaxing experience that allows you to take a deep breath and enjoy the journey.
This guide on the best motorcycle roads in the USA includes many routes that will allow you to go for a long, good, uninterrupted ride and really open up your bike. So, if you desperately need to get away from it all, then this guide will show you the way, so you can plan out your next road trip with your buddies, and finally put your riding skills and bike to the test, leaving your care and worries behind.
Preparing for the Ride
You've decided to hit the road and do a little exploring, taking your bike out for its first cross country journey, so you'll need to prepare for your motorcycle trip. Safety will be your first priority.
You'll need to purchase the right gear for the journey, such as a full-face helmet, which can provide ultimate protection in the event of an accident, saddlebags to store your gear, a riding jacket that will make you visible to other drivers on the road at night, and other basic supplies.
If you're riding with your buddies, then purchase Bluetooth headsets, which will allow you to remain in constant contact with each other and communicate during a ride to coordinate changes to your route, warn other members in your group of traffic accidents up ahead, or inclement weather.
If your bike has been stored for the winter, and you haven't ridden it in months, then your bike is going to need some routine maintenance in order to be riding ready. Click here to read my spring motorcycle maintenance checklist, which will go over all the steps you need to follow to get your bike up and running.
Preparing for a motorcycling trip can be fun and exciting, especially if you've never taken your bike out of town. But these long rides require careful planning.
Mapping out your route ahead of time will allow you to plan stops, alternate routes to use in the event of inclement weather or accidents, and can help you estimate how much you'll spend on fuel, and other riding expenses. Once you have the right gear and your bike is ready to hit the road, then it's time to choose your destination.
If you're not sure what parts of the country offer the best riding experience, or where to look for your next riding adventure, below, you'll find the most popular riding routes in the country, each of which offers a thrilling riding experience, scenic beauty, and the ability to ride your bike on the open road, far away from the stressors of everyday life.
Tennessee: Tail of the Dragon
On route 129, you'll find an eleven-mile stretch that's considered one of the best roads in America. The route looks like a dragon's tail, hence the name. This wild stretch of highway features more than three hundred sharp curves, which can make it too challenging for new riders.
This two-lane stretch of blacktop highway will allow you to ride through the Great Smoky Mountains National Park.
In the past, riders could fly down this highway at fifty-five miles per hour. However, the speed was reduced back in 2005 to thirty-file miles per hour due to safety concerns and frequent accidents. In fact, there's a shrine dedicated to riders who have died on this route.
The shrine is called the Tree of Shame and contains pieces of motorcycle parts from bikes of riders who died trying to tackle the many twists and turns of the highway.
Tennessee/North Carolina: Cherohala Skyway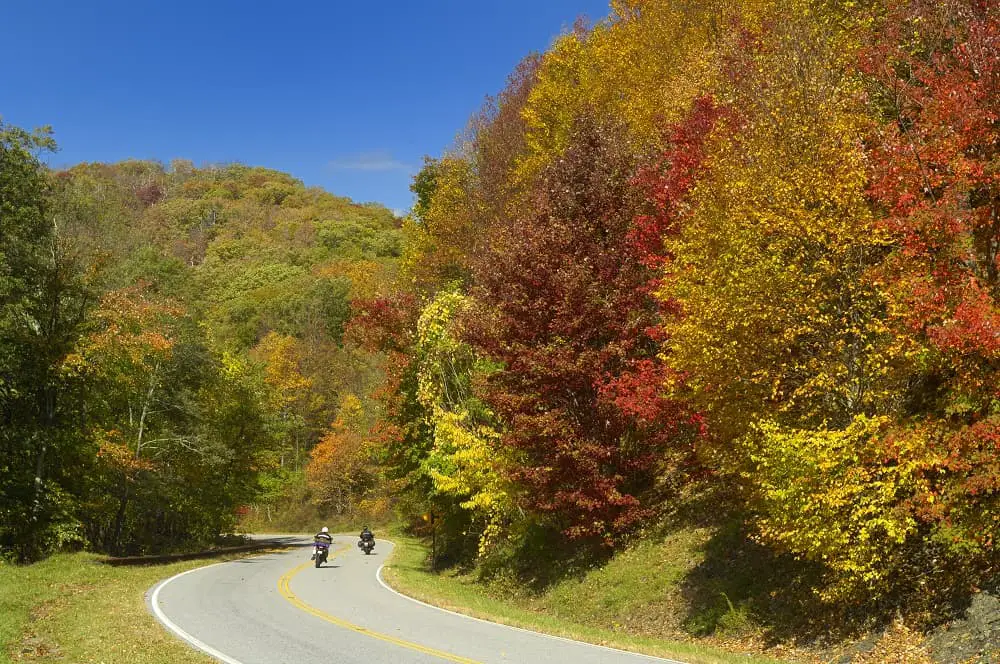 Also referred to as  Overhill Skyway, the Cherohala Skyway is a beautiful scenic ride that stretches for forty-three miles. This road goes through the Cherokee National Forest and the Nantahala National Forest, reaching an impressive elevation over five thousand feet. There's very light traffic, many sweeping curves, and a dangerous trek that can be a major challenge in the winter.
Texas: Twisted Sisters
Twisted Sisters consists of a group of roads in the Texas Hill Country. These roads do not pose the same risks and difficulty level that the Tail of the Dragon does, however, these roads are still not a good choice for the beginner.
The roads will take the rider through a one-hundred-mile loop of hills, valleys, and ranches. It provides beautiful panoramic views, with roads that curve around canyons. One of the roads features a fifteen-mile stretch that consists of more than sixty curves.
On this journey, riders can stop and visit many roadside attractions such as the Lone Star Motorcycle Museum and the Lost Maples State Natural Area.
North Carolina/Virginia: Blue Ridge Parkway
This is a route for the serious rider who can handle riding hundreds of miles a day. This route is four hundred and sixty-nine miles in length and takes you on a ride along the Blue Ridge Mountains.
Because of the elevation changes and the many sharp curves, the top speed on the parkway is forty-five miles per hour. This parkway can easily be ridden in a day; however, many riders recommend breaking the trip into two days. On the parkway, you won't find any gas stations, so you'll have to exit in order to fill up your tank.
Wyoming/Montana: Beartooth Highway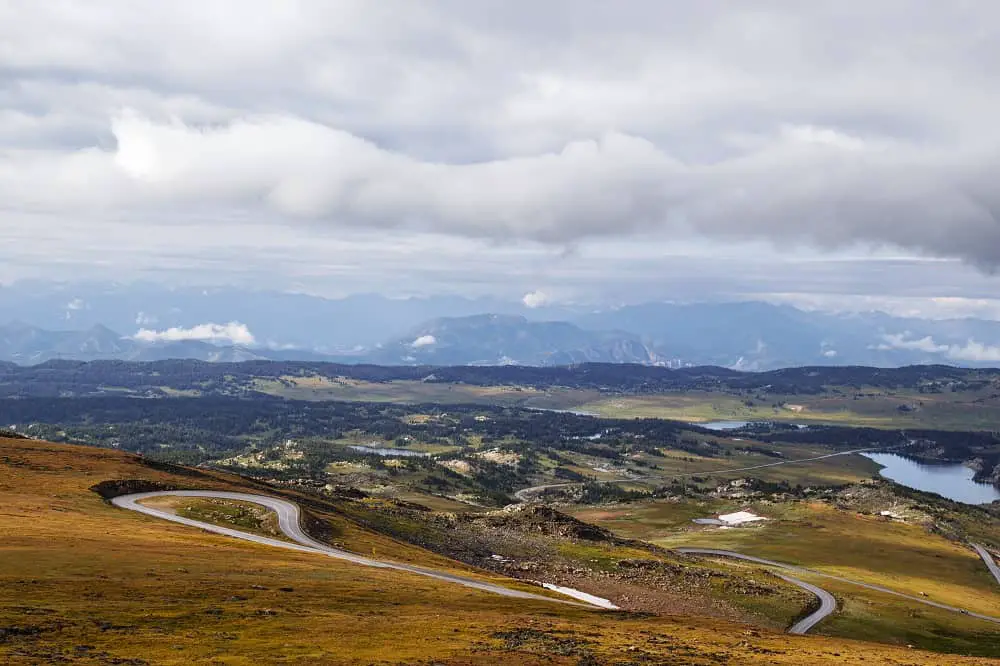 This stretch of highway is between Cooke City and Red Lodge, Montana. This steep route consists of many switchbacks and zigzags, bringing the rider to an elevation of more than ten thousand feet. This stretch is sixty-nine miles in length and is usually only open from May to October.
If you choose to take the shorter route, you'll come across meadows, glaciers, and sharp twists through the Rocky Mountains. This route is also prone to snowstorms during the summer months, high winds, and thunderstorms.
California: Pacific Coast Highway
Also known as PCH, this highway is one of the most beautiful roads in America. It stretches from Orange County, all the way to Mendocino County, but the most beautiful spot to ride runs right through Big Sur. This is a one hundred and twenty-three-mile ride that hugs cliffs and features many twists and turns along the coastline.
It also features heavy fog, hairpin turns, and sharp drop-offs, so you'll need to try and avoid staring at the scenic beauty as you fly by million-dollar mansions, crashing waves, and majestic redwoods.
Georgia: Skyline Drive
This stretch of road attracts millions of riders every year, thanks to the seventy-five overlooks that peer out into Piedmont to the west and the Shenandoah Valley to the east. This route is a popular choice in the fall because of the beautiful changing foliage.
This byway has a max speed limit of thirty-five miles per hour due to the heavy traffic, wildlife, and the many twists and turns. This stretch is over one hundred miles long and is one of the only public roads that run through the Shenandoah National Park. The park itself has one of the largest black bear populations in America.
Arkansas: Pig Trail Scenic Byway
This nineteen-mile stretch on Arkansas Highway 23 consists of steep drop-offs and hills, and switchbacks that cut through the Ozark National Forest. This road runs along the Boston Mountains and provides riders with access to a variety of recreational activities such as camping, kayaking, and whitewater rafting.
The origin of the name remains a mystery to this day and is said to have been named after a football team, however, the route also resembles a pig's tail, and you'll find several hogs that freely roam the area. This route is a popular choice in the fall and spring when the leaves turn colors, and the wildflowers are in full bloom.
Colorado: San Juan Skyway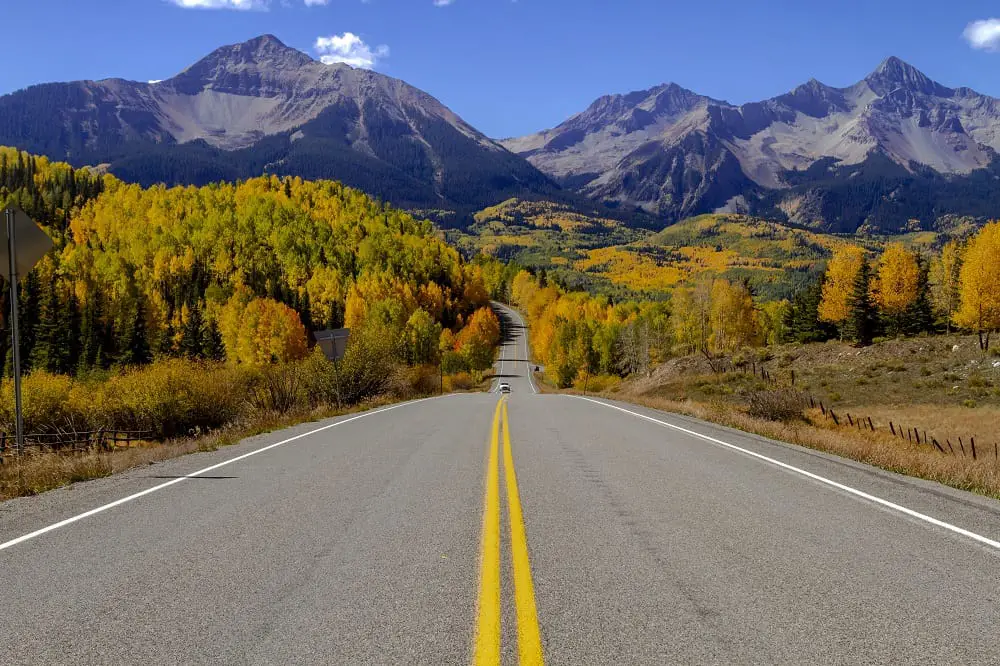 This two hundred- and thirty-three-mile scenic route runs through southwest Colorado's San Juan Mountains. This looping route will bring a rider through many historic national parks, ski resorts, and mining camps.
The Skyway is a better choice for the experienced rider due to the S-curves, drop-offs, and constant descents and ascents. Riders can view many different ghost towns from above as the elevation climbs over eleven thousand feet. On the Million Dollar Highway, riders will catch glimpses of mule deer, black bears, and mountain goats.
Tennessee: Natchez Trace Parkway
This Parkway provides riders with more than four hundred miles of scenic beauty and over ten thousand years of North American history. The two-lane parkway prohibits commercial traffic and has a fifty miles per hour speed limit. As riders zip down the parkway, they will zoom past Civil War battlegrounds, Spanish moss hanging from massive trees, and ghost towns.
Montana: Going-to-the-Sun Road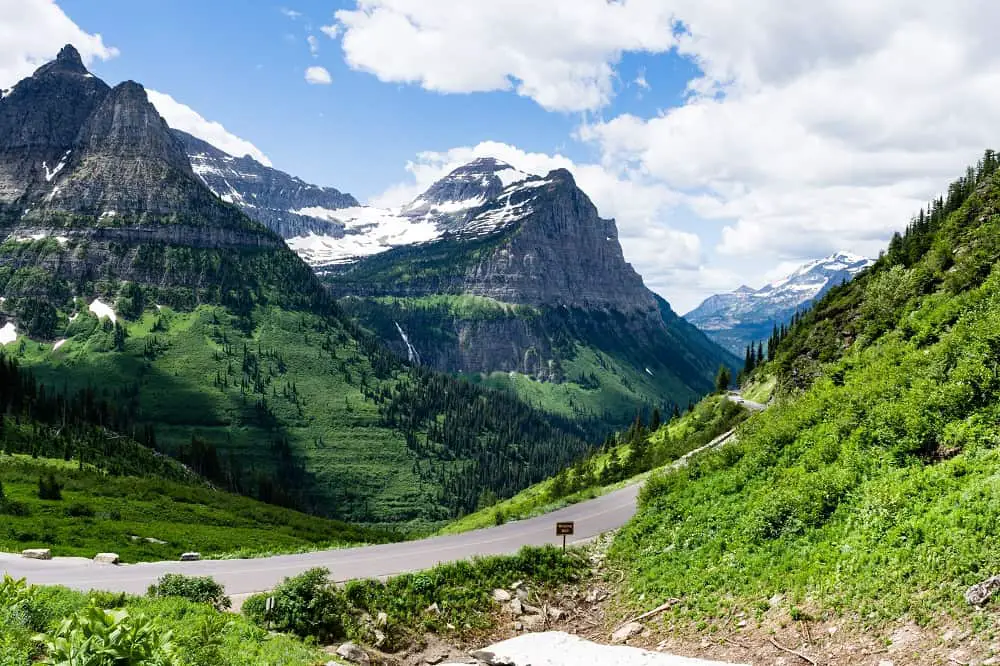 This stretch is around fifty miles and it's the only road that cuts through Glacier National Park in Montana. The road is usually covered by snow and isn't accessible for motorcyclists until mid to late June. It takes workers over two months to plow the route. The road itself provides a two-hour ride and access to the park's campgrounds.
Michigan: Tunnel of Trees
This is a scenic road that's heavily surrounded by foliage. This stretch of road is a popular stop during the fall when the canopy of leaves changes their colors. The opening in the trees will also give riders a beautiful shot of Lake Michigan.
Once inhabited by the Ottawa Indians, loggers, traders, and trappers, this route is a very popular tourist attraction that offers both a rich history and scenic beauty.
Utah: Grand Staircase-Escalante National Monument
This route is a sight to behold, even if you opt to visit the park on foot. However, riding your bike, you'll be able to cover more ground and take in more beauty. This route offers a few different roads, one of which is very beginner-friendly.
You'll also come across roads that are unpaved, which can make the ride itself more challenging for new riders. In terms of difficulty, considering the road options, riders of all skill levels will find a path that's suitable for their road handling abilities. The route itself is over one hundred and twenty miles long.
South Dakota: Needles Highway
This beginner-friendly route features important landmarks and a beautiful natural landscape. As you ride, you can stop and check out Mount Rushmore, which is right off the highway, and one of the main reasons this route is so popular.
If you want a relaxing ride that includes both scenic beauty and natural historical sights, then the Needles Highway delivers. The route is just a little over thirty-seven miles long and is an excellent choice for the rider who wants to kill a day or two relaxing and taking in the sights.
Final Thoughts
If you've made it this far in my guide to the best motorcycle roads in the USA, then the odds are you're eager to hit the road and check out many of these fun and challenging routes. However, it's important to keep in mind that some of these routes will be difficult for the beginner since many have steep ascents and descents, dropouts, and twists and turns.
If you're a new rider, then I recommend going with friends that are more experienced and able to teach you how to correctly handle dangerous roads, major changes in elevation, and show you what you need to do to prepare for this type of trip.